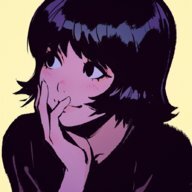 Dec 7, 2014
1,287
Identity
Character Name:
Wyatt Cox
Character Age / Nationality:
28 / German
Character Faction Ties (citizen / CCA / resistance):
Resistance member
How long have you played this character? (no exaggerating please!):
Around a year at this point.
Describe the few most defining attributes of your characters appearance or attire:
Wyatt has an amputated right arm, with a strange hook-like device that he uses to attach to his crossbow (Dave told me this might be hard to model, so he also wears a fake stuffed-glove that covers the hand while he's in the city, making him look normal). A large burn-mark over his left eye as well as being tall, and decently masculine. Not as malnourished as the average citizen, his face is dirty due to not spending much time within the city.
Briefly suggest why you think your character is unique:
Wyatt spent time in city 17 a long time ago, he began as a simple mugger until he mugged a resistance member and was brought to the caves to join the resistance. He stayed there for months, though he was then hunted after and left to city 23 for some time. He's only recently returned, he had to go through quite a lot due to murdering someone in cold blood during his criminal years. He was forced to do mugging in order to help a small group of people who were starving, after they all died he almost committed suicide before moving to the resistance. He has a great amount of development from some small confused man to someone who understands how to get out of most situations, usually keeping a level head even in extremely tense situations, sometimes he will succumb to panic but most of the time he doesn't feel as though there's anything left to lose.
Provide a 300x300 pixel reference Black&White FACE photo that roughly resembles how your character might look.