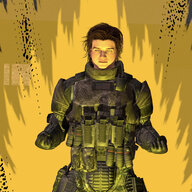 Feb 17, 2019
219
Identity

He/Him
Name of character: Mike Reaper
Steam ID: STEAM_0:1:104956355
Original length of ban: Perma
Time since ban: a few months
Who banned you:

sky
Reason for original ban: Not being a serious roleplayer
Proof(If Applicable):
Reason for unban:
I been thinking over and i understand that my actions by not being serious was not right at all. That's why when i got banned in the first place I took time to do this, and not make it right away
because i know, What I did wasn't right. People telling me to try and be better because it's putting a target on my back, My name being put out there. Then hearing i am being viewed as polioman.
Now I know this is all serious. I waiting all this time to also maybe start over and become something better. But you can turn this appeal down and say to take more time but i am going to be more
serious, Not just in HLNA but all of TnB. So yeah.
Last edited: