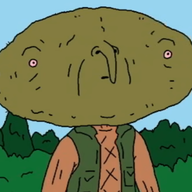 my role as server owner is to ruin your roleplay
Senior Executive Administrator
Thanks to some help from Tank and Hoplite we now have the trade system working again.
I've wanted this for some time as its a way to keep people somewhat busy whilst on the server.
For the sake of ease....Im just going to stick with the term "credits".....if you want to call them US Dollars IC then thats fine by me. Whatever makes sense to you is alright.
The system is a mix between HL2RPs classic Blackmarket, and StalkerRPs more complex trade system.
There are 3 "licenses" any player can buy. Generic, Clothing and Weapons.
Generic - Radios, flashlights, repairkits, scrap parts, ammo that cant be found in the ammobox (AT , RPGs , Mortar , M203 , Frags and smokes )
Clothing - All non-TC outfits and headgear ( Donator faction outfits cannot be bought )
Weapons - All ballistic weapons
Plasma weapons cannot be bought or sold with the exception of the TC 30watt, the Skynet 35watt, and the Jury Rigged 30watt
All items can be sold back to the menu for roughly half the value. Some will be slightly less than half, depends on the item.
Only non-ammobox ammo can be sold back to prevent abuse.
You can only sell items back to the menu that are relevant to your license. ( e.g , players with the clothing license cannot sell back weapons for cash )
You can only have one license at a time, and choosing another will wipe the original license with no refund.
Weapon condition will effect the sell-back price. Full 100% , Damaged 75% , Heavy Damage 50% , Broken 25% value
Items like scrap metal, scrap weapon parts, salvaged endoskeleton parts etc now also have decent value, so finding them is a good way to collect some cash.