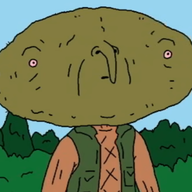 my role as server owner is to ruin your roleplay
Senior Executive Administrator
It is our deepest regret today to inform you that because of a huge security issue at GTX because of which all the servers have been hacked and damaged we are forced to stop working with GTX immediately. AOW have also gone out of business without letting us know earlier. All GTX and AOW servers are now inaccessible. We ask that anyone wishing to continue keeping their server switch to Lagfreeservers.com who have been kind enough to support us in this terrible time by offering a 30% discount on all their services if you use the promocode SWITCH so that we could keep at least some of mod servers up. They will also be able to move your latest databases from GTX or AOW to your server with them. We apologize for this from the bottom of or hearts, we did everything we could to avert this tragedy and hope that our community will stand by us and support us in this sad time. We hope that this great mod will continue to grow and that you will now get the best possible service that you deserve which the old hosts have failed to give you.
From the Origins team,
So I got the new server just now instead on Lagfree.
Should be ready by tommorow.