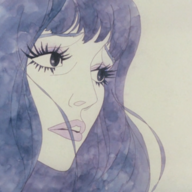 Roleplay Department Administrator
Nov 30, 2015
7,505
Identity

She/They
Wikipedia Article
Stargate Wiki
Canonical Timeline

Setting:
2003, (Approximately Season Six. Apophis is dead, Anubis reigns over the Goa'uld System Lords, Replicators are a known threat but only appear occasionally. The F-302 nor the Prometheus have been developed, Earth still does not possess any form of physical interstellar travel outside of the gate network. Atlantis has not yet been discovered.)
Duration:
Two or three days, depending on interest.
Resources:
Map, including Stargate Command, the Alpha Site, and various world areas.
Second map, also including Stargate Command with different worlds based off of specific episodes (Listed on workshop page)
The CAP addon pack, which allows Stargates to work.
SG team playermodels
MALP Rover, used to scout out worlds before team insertion
Replicator NPCs
Age of Chivalry Playermodels
(Specifically the townsmen/peasants, as most humans across the Milky Way galaxy are in poverty and possess little technology outside of acquired Goa'uld technology, which is generally interpreted as magic or divine powers in many ways through the inhabitant's of the world's perspective.)
Some of the above workshop files might require additional set-up, I still need to look through them all but there is a metric FUCKTON of Stargate content that we can
easily
swap things out if they won't work.
I totally did not rewatch all of Stargate SG-1, Stargate Atlantis and Stargate Universe in the last month and a half so I could make this RR event happen, no sir.

This event would be based around the 1994 film "Stargate", and the 1997-2006 television series "Stargate: SG-1" as a military program called "Stargate Command" held within a secret air force facility in the Cheyenne Mountain Complex, which is used to travel across the galaxy and beyond using a network of Stargates (Chappa'ai in Goa'uld dialect): Ring like artifacts built by an ancient race, which were the first evolution of humans in the universe (later revealed to be originated from the "Alterans" from another galaxy, enslaved by the Ori in Seasons 9-10). It is largely based around explaining previous mythological practices and beliefs as former alien contact on Earth, such as various gods being Goa'uld System Lords, or the Knights of the Round Table being the remaining Ancients/Alterans on earth. SGC's staff is composed of military personnel in the US. Air Force and Marine Corps, scientists, doctors, engineers and archaeologists.
The event's general layout and function would be split up teams of 5-6 people each (SG-2 through SG-22, no one is going to be roleplaying as SG-1. Canon characters are going to be avoid at all costs except General Hammond and Sergeant Walter as they are the site director and the gate technician respectively.) These teams would be sent off-world to explore a previously unexplored planet where they will face event-constructed problems to overcome, which can arrange from encountering native civilizations, an alien disease or some other hinderance and obstacle that will require scientists and soldiers alike to cooperate to overcome such tasks, and inevitably make it back home in one piece.
Stargate Command's role within the United States is to explore the universe and obtain new technology while learning about the past of humanity in the process, knowing the risks and dangers that will present themselves to exploring teams of the SGC. Being aware of this communities general love for science fiction, the available content and story material, as well as the creative freedom we have to construct unique encounters for SG teams going through, there's a lot of room for fun to be had.
As a reminder: The Stargate Command is a secret program ran by the U.S. Air Force. There is no public knowledge of the program and of alien life beyond Earth, and all personnel are required to sign nondisclosure waivers.
Lemme know what y'all think.
Last edited: