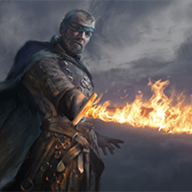 the big snore
Subcommunity Leader
Moderator
Follow the format below and post it into your reply to this thread.​
1) Steam Name:
2) Steam ID:
3) Drone Digits(ex: 1234):
4) How long have you been playing on TnB's servers?
5) Have you read the

SKYNET 101

thread?
6) What are the standard protocols when operating as a T-700?
7) What are the differences between a Series T-700 Drone and a Series T-800 Drone?
CHECK THE ROSTER TO SEE IF YOUR DIGITS ARE TAKEN
FOUR DIGITS PLEASE
ex:
T-800.1234
Once your application has been
accepted
, you may proceed to POLITELY ask an admin on server for
C Flags
(T-700) using the /a command.

You are also permitted to play as the lesser T-600 drone as a member of the SkyNET faction, regardless of your rank, and may proceed to POLITELY ask for
A Flags
(Normal T-600) or
B Flags
(T-600 Skinjob) using /a. Be sure to create a new character slot for EACH SkyNET drone!

For each SkyNET drone slot you create, you will want to POLITELY ask for the following items from an admin:
Communication Uplink (x1)
Target Finder (x1)
When you receive these items, equip them and configure your uplink to Listen & Transmit to "1000" and Listen only to 1001.
If your application was
denied
, please review the feedback edited into your post by SkyNET command and reapply within a week. Either you didn't present understanding of what is required and expected of a drone, you have a previous history of protocol breaches in the faction, or you have been denied otherwise specified reasons attached to the edit in your application.
​
Last edited by a moderator: