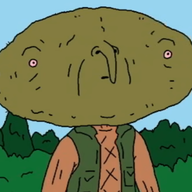 my role as server owner is to ruin your roleplay
Senior Executive Administrator
As of now all Baldry members are to begin stockpiling reinforcing material like its going out of fashion.

And cement bags.

We are constructing a huge permanent wall around the base, and will then finish off with a huge fucking castle / fortress to the side of it and gates / watchtowers etc.

Reinforcing material is most important here.