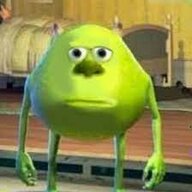 Jason Killer does not exist....
Halo Admin
TRP Admin
FIELD OPERATION:
ABANDONMENT
Map:
https://steamcommunity.com/sharedfiles/filedetails/?id=278571728
Date: 4/17/20 START TIME: 3 PM CST
Bakersfield, this is Communication Specialist Melendez!

It has been several weeks since the raid on the communications uplink in downtown Los Angeles. Former Tech-Com Intelligence Officer McNair took the information we stole and left Los Angeles. Before he left, he stated that we would be hearing from him again soon. Earlier today, McNair returned with a group of fighters calling themselves Eudemus. McNair is asking for our help once more. He sent a team of fighters to the facility found in the data extracted from the Uplink. They have gone missing and are not responding to any hails on the radio. McNair has claimed that he does not possess the manpower to investigate the team's disappearance. That's where we come in, we are being tasked to follow the coordinates to the facility and find that missing team and recover whatever may be down there. This Operation has been named

ABANDONMENT

and all units are advised to proceed to the facility with caution. We have been receiving reports of a possible jamming device in the area and that may be the reason why McNair has been unable to re-establish contact with his team.
OOC Information:
Will be needing Eudemus characters. If you are interested in playing one of them, PM me on the forums and I will sort you out with the information you need.
Format:
OOC Name:
Character Name:
How long you have been at TRP:
Also, if you have a Tier 2 Asset. I will be needing you as well. PM me on the forums.

| Character Name | OOC NAME |
| --- | --- |
| Levi McNair | gun food |
| Baldur Uffe | Emeritus |
| Elijah Mac'Allen Anderson | ItsJustVirgil |
| Kris Hoss | nubian king |
| Clark DeLaura | SixtyLemming |
| Alexander Brooks | War Machine |
| Gabriel Skaugaard | Foxicus |
| Jenni McCarthur | SavouryFrame97 |
WEEKLY OBJECTIVE


Secure the outer-regions of Los Angeles to secure a rear echelon for when we make our trip to the facility. SkyNet has unleashed new prototype forces onto these areas and our forces have suffered heavy losses. We cannot leave them behind.



CURRENT OPERATING BASES IN THE LOS ANGELES AREA:
Foxtrot
-

SECURED




Castle

-

SECURED




Connor's Point

-

DESTROYED




Haven

-

COMPROMISED
​
Last edited: