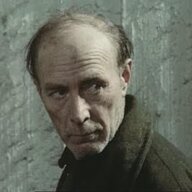 Enter LE MONKE, a corpulent ape
Moderator
Name (As well as any former aliases you can think of): Nat Attack
Steam ID: STEAM_1:1:6877306
What were you banned from?: Forums & HL2
Original length of ban: perm
Time since ban: ~6 months
Who banned you: Raspberry
Reason for original ban: Saying "*****rdly" in Red Menace's birthday thread
Proof(If Applicable): n/a

Reason for unban:
After my first unban thread was denied I originally planned to post another around the time of my 21st birthday. That ended up not happening. Being away from the forums and the community at large helped me realize how much I was leaning into tnb as my only source of social connection during covid which really was not healthy. I like ironic absurdism - I'm a child of internet culture as much as anyone else and with the echo-chambering prevalence of that sort of humor online it's what I grew up with.

I'm really not here to try and make trouble or bait people. I enjoy Tnb and the community that it brings; for a long time I thought the 'jokes on you I was only pretending' type humor was funny to everyone. I still do find that sort of humor funny but being out of Tnb and back in the real world helped me remember that it's not something that everyone appreciates, especially when it has to do with sensitive subjects like race.

I didn't realize how deeply I was actually getting under people's skin - that was never my intention. I just wanted to try and be funny and make people laugh. I'm more cogniscent now than before about how I could've just come off as baiting because that was what I was doing, I just thought that people other than me found it funny. I genuinely didn't realize how much I was bothering people.

I don't know if this sounds contrite. Expressing my thoughts eloquently has always been remarkably hard in written form so I'm just trying to lay everything on the table.
Last edited by a moderator: