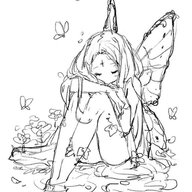 i flushed randy's hearing aids down the toilet
Hello!
I'm wanting to host movie nights for members in the community as a way to get everyone together and do something fun that isn't necessarily video game related.
So far we're aiming towards movies that fit the "old animes and classics and cyberpunk" theme. Here's our list so far:
Jin-Roh: The Wolf Brigade (1999)
Akira (1988)
Ghost in the Shell (1995)
Redline (2009)
Riding Bean (1989)
Perfect Blue (1997)
Terminator (1984)
Blade Runner (1982)
Neo Tokyo (1987)
Mad Max Beyond Thunderdome (1985)
The Matrix (1999)
Dune (1984)
Up (2009)
Shankshaw Redemption (1994)
Judge Dredd (1995)
Oldboy (2003)
Paprika (2006)
Princess Mononoke (1997)
Nausicaa (1984)
John Wick (2014)
Toy Story 2 (1999)
Burning (2018)
'71 (2014)
The Room (2003)
Who Killed Captain Alex? (2010)
Thief (1981)
Annihilation (2018)
Baby Driver (2017)
Jurassic Park (1993)
Saving Private Ryan (1998)
Battle for Sevastopol (2015)
Yojimbo (1961)
Hackshaw Ridge (2016)
Drive (2011)
​
Please feel free to drop any suggestions below
, I'll add them in. They don't HAVE to fit the theme, wildcards are always welcome. I'll probably wait until HL2RP is out so we have a chance at getting more members that might join the community and might want to hang out with everyone as well. It'll also give time for me to figure out what the best way of hosting will be and an even better way for me to give everyone any dates in advanced.
I'll follow up with a poll to see which movie we can all watch first and will do that with every movie once we get a full list.
e; If anyone suggests a movie that looks objectively horrific and has really bad ratings I MIGHT not add it in.
How often should these movie nights be hosted?
Once every couple of weeks? Once a month? Let me know your suggestions.
Last edited: