LA
MILITIA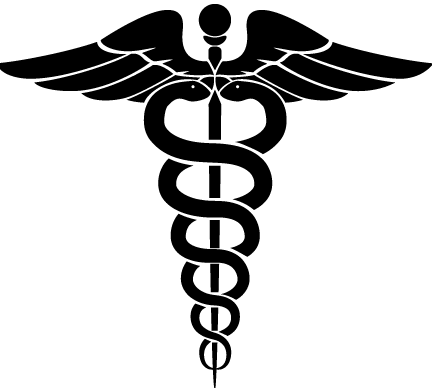 ​
The LA militia is a humanitarian group consisting of guards and helpers, there goal is to help human welfare and that they are fit and ready for what comes right after, they do not wish to cause trouble and wish to stay away from combat unless asked, staying perfectly open for anyone in need of the help if they cannot find it elsewhere.
Faction Relations
Tech-Comm- Friendly and Trading.
Other scavengers- Friendly,
Assisting.
Skynet- Enemies.
Rank Structure.
High Command
Mj.-Major, can promote and demote anyone and remove people.
Cp.-
Captain
Can Promote and Demote anyone with a valid reason
Le.- Lieutenant, Oversight on a certain team, Promotes and Demotes up to a LHM or COS with Valid reasons and approval.
TLe.- Training Lieutenant, New higher up, cannot promote and demote anyone unless a reason has been provided, lowest Higher Ranking.
Field Medic.
Fmh.- Field Medic Head, Highest rank in Helpers, Can promote and demote to any rank.
Fm.- Field Medic, Fully specialized medic, can recruit in Helpers and demote HA.
Fma- Field Medic Assistant, Still training medic, Can recommend in Helpers
Fmr- Field Medic Recruit, New Training medic.
Security
Cos-
Chief
of
security, Highest rank in Security, Can Promote and demote to any rank.
Hsc- High Security, High Security rank, Can promote and demote to SC's or SR's
Sc- Standard Security, Can
recommend
for new Security and Promotion of SR's
SR- Security Recruit, New
Security
, lowest ranking
Specialists
Os.- Oversight, keeps watch over supplies and how people are doing, reports back to High ups.
Sp.- Specialist, does their certain job and can give a
recommendation
to recruit or promote up to SPT.
Spt.- Specialist Tester- A person who has been around, does their assigned jobs.
Sptt.- A new recruit in the team, hasn't
got a certain job due to their new face, as soon as they get a assigned job, bump them up to SPT
Specifications
Multiple
specifications can be used:
Emergency Medic
Vehicle
.(Medical only)
Emergency Medical Vehicle
Assistance
(Either)
Weapon dealer (To anyone in the LA militia)(Specialists)
Overwatch (Like alpha boy's, less shooty more scouty)(
Security
)
Guarder (Like a MP)
Trainer.(Any)
Mechanic.(Specialists)
Researcher.(Specialists)
Heavy support (Security)
Scout (Security)
Security consultant (Security)
Negotiator (Sorts out any problems with any other groups.)(any)
Security Consultant (Makes sure everyone is equipped with
suitable
gear and makes sure everyone is fit to be on duty.)
Reprogrammer (Specialist's)(A developing role that is still in the works due to lack of knowledge on reprog's)
Roster
Name
| Rank | Job | OOC name
High Command
Alice Bishop | Major | Higher Command | ShadowninjaYT
Auden Miller| Captain | Negotiator, Reprogrammer | SavouryFrame97



Field Medics.


N/A
Security
Booze | Standard Security | N/A | MrBooze
Specialists
N/A
//Discord: https://discord.gg/nNUpFXa (Pm me if it
doesn't
work.)
​
Last edited: