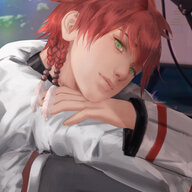 Aug 17, 2011
1,574
Identity
I took a boatload of Screenshots, and cherry-picked the ones that weren't basically duplicates.

















Phenomenal event. I loved everything about it.
To the curious, Captain George Alexander led his men until the end, trying to save as many civilians as he could. Eventually he was forced to surrender, and undergoing processing, the Combine found his military history. Deemed too infirm due to his back injuries to be COTA'd, he was funneled off without a word and quietly killed. His last thoughts were of his officers and the people they fought alongside in the final days of Humanities freedom.