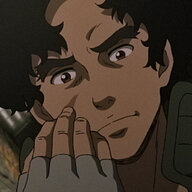 your newest internet obsession
Roleplay Department Administrator
Hey all, as we said prior we're looking into transforming how we do things at TacoNBanana and that includes eliminating toxic behavior and any targeted harassment from our servers, forums and Discord. To take the first step of many in reducing the toxicity many have found themselves isolated by, we've picked a small but growing team of moderators that'll have the ability to handle issues across our social mediums aside from the servers. Administrators themselves will have their forum privileges reduced to their own server sections in favor of letting the moderators do their job without much overlap, though administrators are still able to become a mod.
I'd like to welcome

SgtChico

feelsgoodman

blooregardo
and

thecatwhomines
to the moderator team. We'll surely be growing this in time but for now, these three will represent this next step forward in bringing some much needed order to our currently chaotic forums.
Furthermore, we'll soon be adding a new Community Guidelines thread to refresh everybody of the rules and clarify some new ones, courtesy of

sneezing slug
, as well as adding a Fast Threads section for all the shitposting to go into. This won't be a zone for needless toxicity - that absolutely won't be allowed under any circumstance and will still be moderated. This is just a little refuge for people who want to post some memes or mess around without having to derail a serious thread. With these additions, there'll be no excuse for continued poor behavior across the forums and any such cases will be handled according to the moderator team's judgement.
If you're interested in becoming a moderator, send me a private message on Discord. It won't be handed out freely at all - this is only going to trusted members who have a reputation for doing their best to be impartial and helping the community.
Last edited: