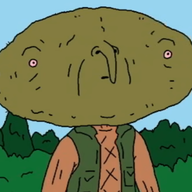 my role as server owner is to ruin your roleplay
Senior Executive Administrator
This is a call to arms for all able bodied DayZ Origins players......
Baldry clan requires fresh meat for the grinder!
We have entered a state of war with nearby rival clans and always need reinforcements available....
The Baldry Clan combat doctrine demands an endless reserve of respawning level 1 bandits armed with makarovs, ready to charge the enemy camps in the hopes of getting those all-important lucky headshots and stealing their superior gear.
Recruitment requires you are -
- Not retarded (flexible, littleb is in the team)
- Not one of those people who boasts constantly about how good you are / always talking shit -
7DAST RULE #1
- Have a decent attention span
- Not someone who mumbles on ventrilo
- Not someone who insists on always talking about annoying shit whilst we're trying to focus on the game
- Able to at least understand basics of map reading and orientation
For those of you who dont know what DayZ Origins is, or have no idea how it differs from normal DayZ....and perhaps need your appetite wetting to get involved.....
- Custom Taviana island with large cities, motorways, suspension bridge, mines, underground lab
- Vehicle customisation, including PKM trucks, armoured busses with hydraulic turrets, amphibious boat-tanks, scrap-metal APCs, mounted AA gun jeeps, scrap buggies, gyrocopters, loads more
- Extra basic weapons like the SKS, Scorpion, Uzi, APS SD, Mosin
- House and base building, gather resources like stone, wood, cement, scrap, to build a base and store weapons and supplies in.
- Garage building, to store cars and bikes
- Castle / Stronghold building......giant forts (not that we will ever do this cus it takes fucking ages)
- New zombies
- Less hackers / cheaters
- Choose your spawn location.....no spawning in Kamenka.....
- 3-tier Hero / Bandit levelling system.....progressing as either gives you better outfits etc
- NPC raids....helicopters will fly from sector B and patrol the main island looking to kill you
- Salvation City / Sector B.........a small NPC-guarded island surrounded by a 50ft wall.....players have to fly / sail here and infiltrate it with the hopes of getting home alive with all the valuable equipment to be found (nearly impossible but good fun)
- Support for clans.....your logo appears on your vehicle / houses / clothing
To install it, download
DAYZ COMMANDER
(google it) - the rest is insanely easy, just install the mod directly from the mods/install/update tab.
make sure to join the steam group so we dont have to sf everyone whenever we get on
http://steamcommunity.com/groups/baldry