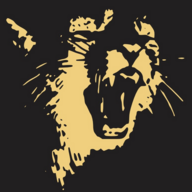 ow'd u know oi was bri'ish
An appeal is for the banned user to explain why he should be unbanned, not for the peanut gallery to pry for extraneous details. Polioman knows why it happened. He was warned in triplicate. It was a relatively public affair, plenty of people saw it and saw his responses to it. I don't know why you keep saying he wasn't warned. He was warned. The warning was very verbose. I explained everything in full.

Moreover, this specific instance is one out of literally dozens. This is just the one where someone finally escalated to a perma instead of giving him the nth kick or cooldown ban.
Well this is the peanut gallery posting valid criticism for current admin techniques, and noticeably yours in this particular situation that's a bitter stain on the conduct, and reputation, of the server. From what's seen, and all that I or any other observer on this thread can see, is a very poorly worded, coordinated and executed string of irrational and unexplained decisions in this case that resulted in a perma ban that wasn't worthy of it, or productive at all. Whatever happened to warn, kick, ban? Whatever happened to direct confrontation? The server heamorraghes new people who are banned and kicked for less and never given a chance to improve - and this just sets another bad precident - and as I've mentioned before; someone who was warned they were on their last legs a
day
ago wasn't even confronted and had their conduct criticised hasn't had a chance to learn.