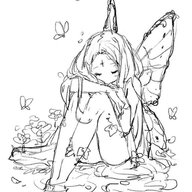 i flushed randy's hearing aids down the toilet
I've not had my computer for weeks and won't for a couple more. I miss my friends here and sometimes I even miss rping
(Half Life Alyx got me missing rp a lot honestly.) So if you have a Switch, ples add me on the Switch ( ꈍᴗꈍ)
SW-2347-9757-1104
We can play Animal Crossing together if you have it. If I see more people here even have the game or play it, we can opt to post Dodo codes below during play sessions.
I have every single fruit and if you're still searching for foreign fruits from your native one, I'll offer. We can also trade flowers.
Post Switch friend codes below, add me, add each other. I have online play.